Super Cyclone Amphan and the aftermath of Typhoon Vongfong
A powerful cyclone named Amphan that formed in the Bay of Bengal
on May 16th
is headed directly for the India-Bangladesh border, bringing with it the potential for major destruction and upheaval in two countries that are still battling the Covid-19 pandemic.
Cyclone AMPHAN is expected to make a landfall in Bengal on Wednesday. Source
Super Cyclone Amphan became the strongest storm ever recorded in the Bay of Bengal on Monday night, after intensifying with sustained wind speeds of up to 270 kilometers per hour (165 miles per hours), according to data from the US Joint Typhoon Warning Center. Amphan has weakened slightly since, but the storm is still the equivalent of a strong Category 4 Atlantic hurricane, or a super typhoon in the West Pacific, with winds speeds up to 240 kph (150 mph). Amphan is due to make landfall in less than 36 hours.
The US Pacific Disaster Center (PDC) said up to 33.6 million people in India could potentially be exposed to the storm's winds, while a maximum of 5.3 million could be exposed in Bangladesh. The PDC's estimate is based on data from the Joint Typhoon Warning Center.
https://edition.cnn.com/2020/05/19/asia/super-cyclone-amphan-india-banglash-intl-hnk/index.html
India and Bangladesh are evacuating millions of people from coastal areas ahead of a super cyclone which is expected to make landfall in an area near the border of the two countries.
More than 20 relief teams have already been deployed, and several more are on standby, Indian officials say.
The coronavirus outbreak is making it harder for officials in both countries to evacuate people in these regions.
Officials in Bangladesh fear it will be the most powerful storm since Cyclone Sidr killed about 3,500 people in 2007. Most died as a result of sea water surging in. While the storm's current wind speed is likely to reduce slightly before it makes landfall, India's weather department is predicting the surge of water caused could be as high as 10-16 feet (more than 3-5 metres).
Therefore, we suggest a daily meditation at 1:45 PM UTC to dissipate Cyclone Amphan from now on until it dissolves completely.
This table shows the time of the meditation for selected time zones including Dhaka/ Bangladesh time:
Here are the instructions:
1. Use your own technique to bring you to a relaxed state of consciousness.
2. State your intent to use this meditation as a tool to speed up the process of dissolving

Cyclone Amphan

.
3. Visualize a pillar of Light emanating from the Galactic Central Sun, then going through all beings of Light inside our Solar System and then through your body to the center of the Earth. Visualize another pillar of Light rising from the center of the Earth, then up through your body and upwards into the sky towards all beings of Light in our Solar System and our galaxy. You are now sitting in two pillars of Light, the Light flowing both upwards and downwards simultaneously. Keep these pillars of Light active for a few minutes.
4. Now visualize a soft pink light dissolving

Cyclone Amphan

, making it harmless. Visualize this soft pink light protecting all people and their property in the cyclone path. Visualize this situation resolving in the most positive way possible.
You may use this guided audio for this meditation, but replacing the word "Hurricane Irma" with "

Cyclone Amphan

" in step 2 and 4 when you do the visualizations.
New Emergency meditation focus: Aftermath of Typhoon Vongfong
Typhoon Ambo (international name Vongfong), made landfall at 12:15 p.m. on May 14 in San Policarpio, Eastern Samar. The first typhoon to have hit the country this year packed maximum sustained winds of up to 155 kilometers per hour (kph) and gustiness of up to 255 kph. The hardest-hit areas are the towns of San Policarpio, Jipadpad, Arteche, Oras, and Maslog in Eastern Samar, and Bobo, Laoang, Lope de Vega, and Mondragon in Northern Samar.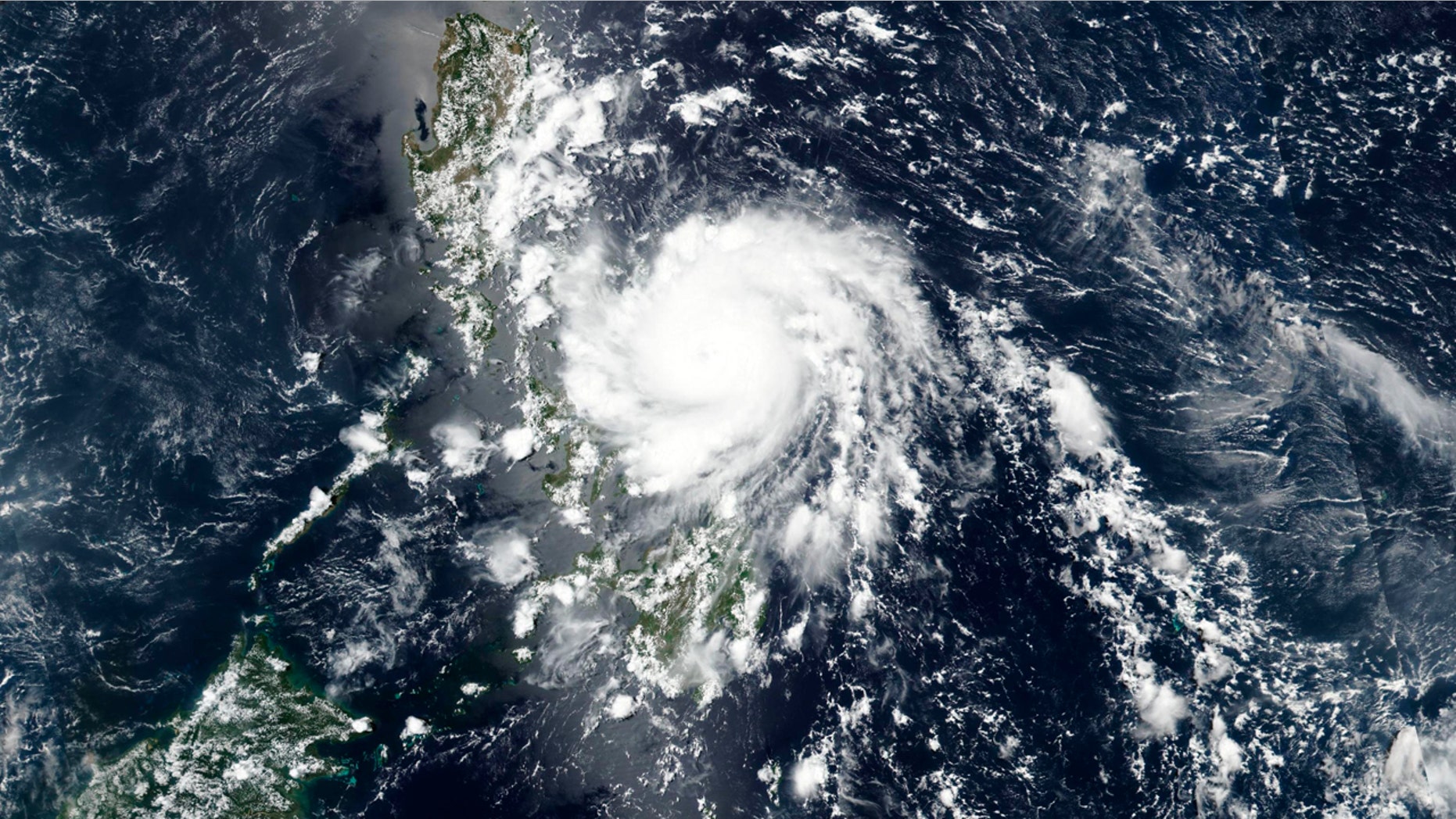 Thursday, May 14, 2020, satellite image released by NASA shows Typhoon Vongfong roaring toward the eastern Philippines. (NASA Worldview, Earth Observing System Data and Information System (EOSDIS) via AP) Source
Following initial landfall, the typhoon moved northwest over mainland Luzon bringing destructive winds and intense rainfall. According to initial reports, over 1,100 houses were destroyed and 6,300 were partially damaged in Eastern Samar Province, including nine health facilities and the only COVID-19 accredited testing laboratory for Bicol Region. It is estimated that more than 40,000 farmers have been affected by damages to farm land and production losses. Eastern Samar declared a State of Calamity and has requested the national government to activate quick response funds as local calamity funds were already depleted for the COVID-19 response.
Ambo struck with tens of millions of Filipinos cooped up in their homes because of the coronavirus, but at least 140,000 had to flee because of the powerful storm, disaster officials said. Ambo toppled trees, knocked out power lines and destroyed houses in its wake.
More than 150,000 people were riding out a weakening typhoon in emergency shelters.(AP: Melchor Hilotin) Source
Therefore, we suggest adding the aftermath of Vongfong in Philippines to our daily Emergency Meditation at 2 PM UTC. Visualize a soft pink Light healing everyone affected by this typhoon. Visualize
the basic necessities being provided to all people and the
damage being repaired and as soon as possible.
Victory of the Light!
-------------------------------------
We Love Mass Meditation organizes Mass Meditations aiming to help achieve planetary liberation as soon as possible and as smoothly as possible.
Meditation to stop the Coronavirus outbreak globally every 4 hours
Emergency Meditation at 2 PM UTC:
Goddess Meditation at 2:30 PM UTC
End of Coronavirus Meditation at 3 PM UTC: