New Emergency Meditation focus: California wildfires
A number of wildlifes broke out in California since Thursday, October 10th. In particular, tens of thousands of residents were evacuated from the path of Saddleridge fire, which is the biggest fire of the season so far.
https://en.m.wikipedia.org/wiki/Saddleridge_Fire
The Saddleridge fire was rapidly spreading with strong Santa Ana winds.
Dry conditions in Southern California also allow wildfires to spread more easily.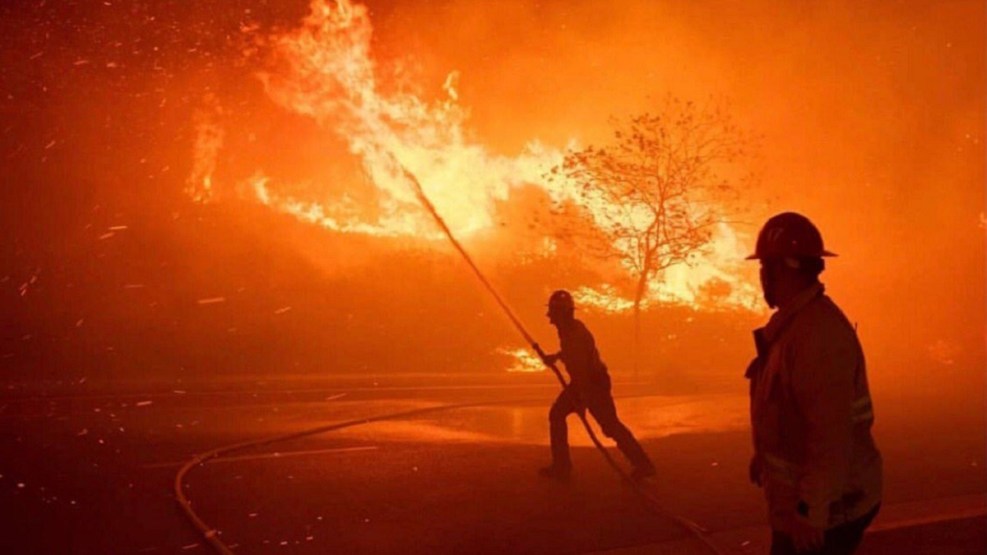 Firefighters battle a brush fire dubbed the Saddleridge Fire, north of Los Angeles, with homes burning. Image source
As of Monday, October 14th, at least three people have died due to the wildfires.
Some residents, many of whom spent anxious hours in shelters, were allowed to return home as authorities deemed neighborhoods safe. However, they were warned of hazardous air conditions engulfing the area due to smoke.
https://www.latimes.com/california/story/2019-10-13/saddleridge-fire-containment-grows-evacuations-lifted
Full containment of one of the three major fires, the Sandalwood Fire in Calimesa, is in sight after improved weather conditions east of Los Angeles. The fire started on Thursday, October 10th after a trash truck dumped its fiery load near a mobile home park. It quickly spread to residences, leaving two people dead and destroying 74 buildings.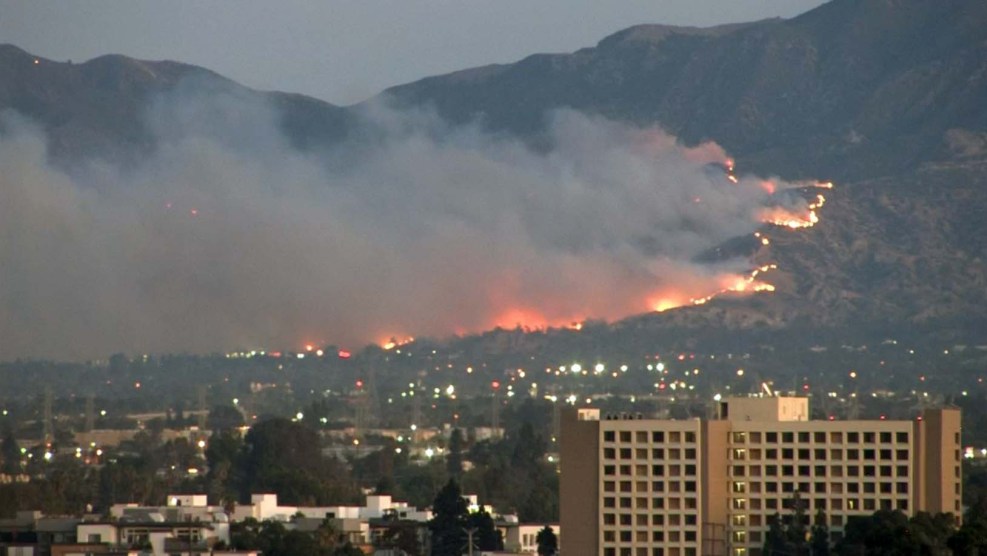 The Saddleridge Fire in Sylmar is seen Friday Oct. 11, 2019 from a camera in Universal City. Image Source